The high standards and expert teaching principles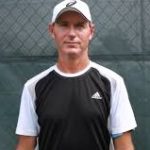 of the USNTA certification program are the foundation every tennis coach and instructor needs to have before stepping onto the teaching court. It was the springboard to my success and its disciplines still guide my daily coaching."
Dave Rineberg
Best Selling Author & Former Coach of Venus & Serena Williams
We appreciate all that you are doing for the USTA and for our great sport."
United States Tennis Association
The National Tennis Academy
tennis instructor training and certification program has been put together with a great deal of valuable detail. I agree with the use of cues as memory aids, a system I repeatedly use myself. I certainly endorse this program particularly if you are not located in a tennis area or cannot leave home easily. Also, should you wish to teach your own kids how to play the game and are looking for some input, it's ideal."
Angela Buxton
Wimbledon Champion
The USNTA training and certification program is bona fide, and a great way to get started."
Tennis Week Magazine
Everyone has to start somewhere, and I'm glad I started with the National Tennis Academy."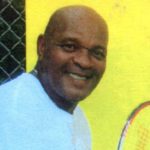 Coach Kreth Simmons
Thank you very much for all correspondence and assistance
with the certification program. Also, thanks for offering such a flexible and structured program. It has been a perfect solution combined with work and family. Excellent!"
D.C.
West Virginia
The trouble with pros
is that anyone can claim to be one; testing and certification are very important."
H.A.
Nevada
This week I was hired as a tennis pro at a local club.
One of my goals when I joined the USNTA was a position such as this. It's hard to believe I've realized that dream so quickly."
A.S.
Indiana
The USNTA program gives you a well-rounded background
in teaching and motivational techniques. Certification is a plus because financially you can command a higher salary. You will be kept up-to-date on the latest teaching techniques, and you increase your creditility and accountability to your students."
J.R.
Pennsylvania
My old teaching method was less effective
than it is now after completing the USNTA program. No wonder the progress of my previous students was very slow. There is a difference between the progress of my old and new students. The program corrected my errors and weaknesses and gave me more confidence. I have also noticed that my students trust me more than they used to."
G.C.
Saudi Arabia
I really enjoyed taking the USNTA program. I will recommend it
to anyone who wants to become certified. Your staff really made the difference in helping me complete the program in a relatively short time. Their prompt response to my questions and the grading of my lessons enabled my to stay totally committed to the program. They were super! P.S. I've been offered a summer job at Cabrillo Racquet Club. I am excited about working at something that I love doing especially in beautiful Southern California."
L.S.
Texas
I am now the Tennis Director
at a local club. The USNTA helped a lot in getting the job. I am proud to be associated with USNTA."
C.S.
Florida
The educational principles used are correct and properly sequenced."
D.R.
Pennsylvania
I have been teaching tennis for a long time.
But only now, after completing the USNTA program, do I feel confident about my teaching. Thanks for giving me the knowledge and confidence to succeed in the tennis-teaching profession.
A.Q.
Alabama
I have been the resident pro instructor
at the Yongsan Military Conmpound (U.S.) for the past two years. The USNTA program has been very helpful and has also fulfilled a provision of my contract that requires me to be U.S. certified."
U.H.
South Korea
Being able to do the USNTA certification program
has made me more aware of my mistakes, and the concise, straightforward approach to the assignments has made me a more professional tennis instructor in the U.K."
E.J.
United Kingdom
I received my certification
in the post yesterday. I wanted to write to inform you of my enjoyment with the course. I've been teaching tennis for over ten years and found some new information that was very helpful."
D.M.
California
The course was a very interesting and enlightening experience.
I have gained a great deal. I feel I can now provide better and more technical training than before I started the program.
C.C.
U.S. Virgin Islands
Overall I have never seen teaching tennis made so simple and easy.
This is a great program. I wish someone had taught me this way.
J.S.
South Carolina
I feel very good about the program and am very glad to have participated.
M.B.
California
This course has given me great confidence, and I'm very pleased with the standard acquired.
I would like to express my thanks and gratitude to the Academy staff for the excellent course. I would be very happy to recommend to friends.
W.O.
Switzerland
I must say I'm really enjoying the program.
It's not only helping my friends with their game but my own game is really improving in just these few lessons.
B.B.
Florida
Thank you for your continued support and placement assistance.
You know, I am feeling a bit of success in this field right now. In fact, in the compound where I am teaching tennis lessons I have more students compared to others. I mean you can feel the edge when you're a certified instructor–especially from a reputable institution like the USNTA.
I am very thankful to have taken this course because it helps me a lot on my tennis lessons especially to the kids.
The topics are in order and easy to understand. That is why I can easily explain it to my students.
E.N.
Saudi Arabia
I am very happy to be part of the USNTA tennis coaching program.
I am enjoying my tennis coaching, and thank you all for helping me improve my coaching techniques.
D.M.
Oman
The USNTA was of great help to me in elevating my standard of coaching.
Today I am the chief coach of a tennis academy in Madras, India.
E.E.
India
I am very grateful to everyone at USNTA for giving me a chance to improve
my skills as a tennis instructor and to enhance my knowledge of teaching methods.
This program is truly designed for everybody who wishes to play real tennis.
The explanation of stroke components is easy to understand and imitate.
The method of "cues" helps a great deal when teaching my students.
L.K.
New York
I had already been teaching when I joined the USNTA certification program.
My methods for teaching the basic strokes were considerably abbreviated compared to the USNTA method of breaking down each movement with corresponding components and checkpoints.
I was successful with students who were more coordinated and had athletic ability, but for others who could not catch on quickly, it was frustrating. I lost some of them because of that.
As I studied and learned to implement USNTA methods, my kids were able to learn and respond more positively and performed the strokes more effectively.
I am pleased with the results I have been having with the beginners following your precise methods "to the letter." I've also had much success teaching thet serve and volley.
W.B.
Texas
I am very happy to have finished my USNTA training and certification program.
I have a small group of eight pupils. Thanks to your excellent and simple method of instruction in each of the twenty lessons I am able to communicate to them the love, appreciation, and learning skills of the game of tennis. I also have a 37-year old pupil whom I have been able to help greatly improve his game.
Personally, my game has improved 100%. Now I am in the A1 group, and I'm playing in the DelRay Beach Tennis Center team.
Again, thank you very much for having allowed my this great opportunity.
G.D.
Florida
I would like to say 'Thank You' to the USNTA staff. . .
for giving me the opportunity to study with this great program.
I will recommend it to anyone who wants to become more accurate in tennis coaching and become certified.
Now that I finished the course I have all the confidence in coaching tennis, and I really can see the big difference how my new and old students react.
It has also improved my tennis strokes and power. In addition, there are now more students asking to be coached because they know I took up this course.
Thank you USNTA for the superb home study program that gave me the chance to gain more knowledge in the game of life–TENNIS.
D.M.
Oman
I am writing to you to let you know. . .
how I am doing as a representative of the USNTA by sending you a news article that appeared in our hometown paper.
The article talks about the city providing tennis lessons to the community. I was asked to teach a group of 9 to 12 year olds in a very successful week-long camp at the community center.
I am very proud of my certification, and it has provided me the ability to teach many youngsters and adults the sport of tennis.
I thought you would like to have a copy of a news article that exemplifies how well your USNTA professionals are doing in the community.
W.A.
Washington
Just a quick note of thanks for all your help and guidance. . .
throughout the certification process. Within five months of earning certification I landed my first big job as head tennis pro.
I am very excited and know the doors of opportunity are just beginning to open for me.
Thank you so much for making such a wonderful and educational program available to everyone.
I know that I will put my knowledge to good use and, as always, continue to promote the fantastic game of tennis in the most positive way I can.
Thanks again, and keep up the good work!
M.M.
Michigan
I thought you would like to know. . .
since becoming a certified instructor I have had a run of success with tennis instructions.
Tamarac, Florida was looking for an instructor. I was accepted at a small facility (two courts) where I give individual and group lessons. My students number about fifteen.
In addition, I have taken over as tennis director at a small condominium complex (five courts). I plan to start up a small tennis club where I will run tournaments, establish a ladder, and promote social interaction.
So, as you can see, completing your course has given me the professionalism and confidence I needed to begin a tennis career at a later stage of my life.
B.M.
Florida
I am so indebted to your course. . .
for getting my teaching career off to such a good start that I can't resist keeping you posted on my progress.
This week I was hired as a tennis pro. The club features eight indoor courts, workout equipment, a sauna, etc and provides quite a delightful working environment.
A.S.
Indiana
I have been appointed assistant pro. . .
at our city tennis center. Year-round programs are available for all skill level players including daily, weekend, and week-long clinics.
The center features eight lighted hard courts, 2 rebound backboards, and a full-service pro shop.
The USNTA provided me the best teaching skills to accomplish this goal, and I recommend it to everyone desiring to become a professional tennis instructor.
J.L.
Florida
I am writing to say 'Thank You'. . .
for the card you sent me this Christmas.
After graduating from USNTA I pursued my teaching and applied what I learned from your academy.
I persuaded one of my students to enter some upcoming tournaments as a means of improving her tennis.
She took my advice with positive results as highlighted in the attached clippings.
J.D.
Texas
I am using my love for the game of tennis. . .
and my USNTA training to promote tennis in my community at the high school courts.
I am also providing private tennis lessons for those who want them.
Thank you for the course that has allowed me the opportunity to do what I love and with the proper methodology.
P.Z.
New York